Explore Zakynthos. The Venetians called Zakynthos Fiore di Levante, the Flower of the East and its nobility and fertility made it the jewel of their empire. Today's visitors to the southernmost Ionian island would agree, though they come mostly for its iconic beaches.
Looking for lifelong memories? You'll find them when you swim at the famous Shipwreck Beach, watch the sunset from the cliffs of Keri and Kryoneri, listen to the islanders sing their cantatas and see the endangered caretta caretta sea turtles lay their eggs in the island's white sands. Welcome to Zante – or Zakynthos, as it's known in Greece, the Ionian island that has it all.
The Shipwreck (Navagio) – Northern west coast

Zakynthos' most famous beach and one of the top beaches in the whole world!
The Blue Caves – Northern east coast

Crystal clear waters with an unusual blue color that will amaze you!
Porto Limnionas – Southern West Coast
A beach that has not lost it's natural beauty. Explore its rich seabed!
Xigia beach – Northern east coast

The best natural spa you will ever have in a picturesque scenery!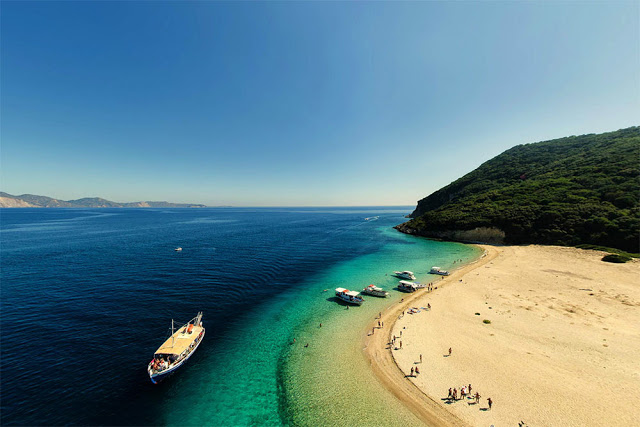 Marathonisi beach – Northern coast

Also known as the turtle island! Is uninhabited, full of green with a fabulous beach. A nesting area for the Caretta Caretta turtles.
Book A Yacht now & Explore Zakynthos
See all our offers here
If you need more info and guide about sailing, contact with our expert team here.